Angela

Theory:

The character of Angela (Image/Marvel) is an undervalued property. Angela will become an important character within the Marvel Universe and potentially the Marvel Cinematic Universe.
History and Analysis:
Angela was co-created by Todd McFarlane and Neil Gaiman and published in March 1993's issue of Spawn 9. From the moment she was published she was extremely popular. From what I recall Wizard magazine even had a poll at one point where she was voted most desired to have her own series. They would be right and she would have it, but with a different company.
---
Nothing for nothing. Everything has its price.
After a lawsuit that went on for nearly a decade, Angela would eventually be killed off in the 100th issue of Spawn. By 2012, the rights for Angela were determined to fall to Neil Gaiman who took Angela with him when he went to work for Marvel. Due to her popularity, Marvel pushed her forward and by the following year Brian Michael Bendis would introduce her in May 2013 as a cameo in Age of Ultron, Issue 10 and officially in July 2013 with Guardians of the Galaxy, Volume 3, Issue 5.
Her backstory had changed radically by this point and she was catapulted into the limelight for being not only the sister of Thor, but also the first born of Odin. While the MCU considers Hela to be the first born child of Odin, that statement could be both true and false at the same time. It is true for now, but in the comics Angela is presumed to be killed when she is an infant. In the MCU, if Hela was born afterwards and with the memory being as painful as it was, then it is possible that the life and perceived death of Angela would be hidden away and not remembered due to the pain of the moment.
However, Angela would not be killed.  She survived and was raised by a handmaiden on Heven, a banished 10th realm after Odin's wrath was so vast that he removed the entire world from Yggdrasil itself.  Between the movie Spiderman Far From Home mentioning the multiverse as well as being in the title of the upcoming Doctor Strange in the Multiverse of Madness movie, I would argue that it is possible that we might see a cameo of Angela within Multiverse of Madness just as we did for Beta Ray Bill in the movie Thor: Ragnarok
That said, the more likely scenario is a cameo within Thor Love and Thunder given her connections to Thor, Guardians of the Galaxy, Jane Foster, Hela, and Asgardians of the Galaxy. How does she have all of those other connections? You see in the comics, one of her first encounters was with Gamora who picks a fight with her. Considering the Guardians of the Galaxy movie has already joked about the Asgardians of the Galaxy and has Thor as an apparent member of the Guardians of the Galaxy at the end of the Avengers: Endgame, it increases the possibility.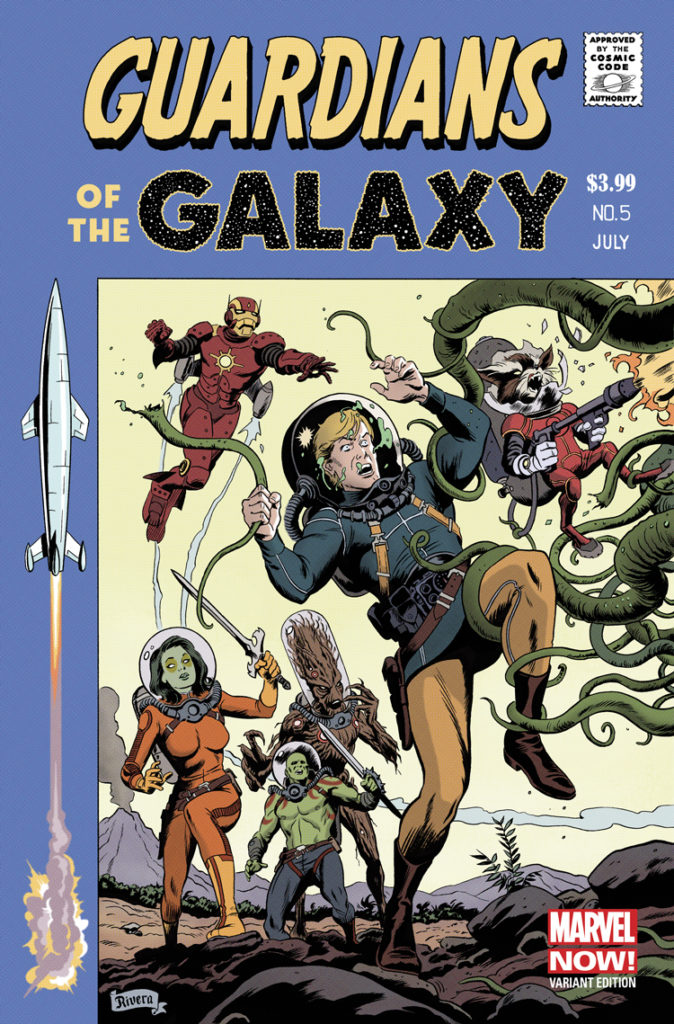 As for Jane Foster and Hela, in the comics Angela first encounters Jane Foster as well as Hela in the series Angela: Queen of Hel. In it, Angela's lover, another angel named Sera, has died and is living in Hel. Like Angela's brother Thor, no battle is impossible and no task is too challenging to take on for the right reason. In this case, she is fighting for love itself and to free Sera from Hela's domain. To succeed, she will have to become the queen of Hel itself by winning a series of trials with the goal to be the new landlord of Hel and able to change the rules.
In the end, nothing for nothing. Everything has its price.
-Palvaran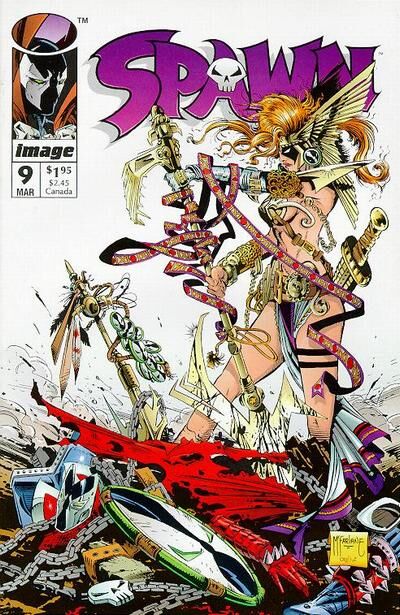 Potential Biggest Profits:
Age of Ultron, Issue 10 (1st cameo appearance of Angela in the Marvel Universe)

Brandon Peterson cover in a 9.8 has a FMV of $110 with the last sale being $130 in March 2021. In theory, if she has a cameo that would increase the value by at least 4x to a conservative $500.
Rock-He Kim 1:25 variant has no apparent data in GoCollect. Based on the values from the 1:50 variants I would expect half of the value so roughly $650.
Joe Quesada 1:50 variant in a 9.8 appears to be about ~$330 in a 9.8 with two sales March 2021. Based on a 4x increase that would equate to more than $1,300.
Mark Brooks 1:50 variant has no FMV listed, but the last sale was in December 2020 for ~$90. Given that the Quesada variant FMV appears to be ~$330 I would expect this to be similar with a possible $1,300.
Joe Quesada Sketch 1:100 variant has a 9.8 FMV listed at $270, but that appears to be inaccurate as evidenced by the last sale in March 2021 being $500. I would expect that new price to be the baseline and push the other prices higher. Based on the 4x increase that would be close to $2k.

Guardians of the Galaxy, Vol 3, Issue 5 (1st full appearance of Angela in the Marvel Universe)

Sara Pichelli cover in a 9.8 has a FMV of $20 with the last sale being for ~$21 in October 2020. Obviously, that is no longer possible, but as with the cameo appearances not valued as highly as the first full appearance, then this will be worth at least as much as her first cameo with an estimate of over $500.
Milo Manara 1:25 variant has a FMV of $190 with the last sale being ~$188. If the 4:1 trend as speculated in Age of Ultron's value were to hold, this would be worth about $800.
Paolo Rivera 1:50 variant is a bit of an unknown. It does not have a FMV and the last sale was back in June of 2019 for $35. The peak was $99 in May of 2017. Logic says that given that the Rivera ratio is scarcer than the Manara ratio then if the Manara ratio is valued at $188 FMV then it should eclipse that by at least a factor of 2 being that a 1:25 ratio is twice as common as a 1:50 ratio. This would mean that this could be closing in on the $2k mark.
Other Notable Issues:
Spawn, Issue 9 (1st published appearance of Angela in the Spawn Universe)
Angela: Asgard's Assassin, Issue 1 (1st appearance of Sera)
Angela: Queen of Hel, Issue 6 (1st meeting of Jane Foster and Angela)